Staffing & Recruiting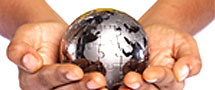 Our IT staffing solutions help you secure and optimize the most strategic and variable component to success–your people. We begin our partnership by seeking to understand your business targets and the gaps between your current and future state. We then build a workforce staffing strategy to close those gaps with the right people, skills and competencies, when and where you need them. read more...
Technology Consulting
Ikat Solutions,Inc provides premier technology consulting and systems engineering services These services include. Solutions planning, architecture, design, Systems design,integration, Business process optimization and Project Management. read more...
Insourcing
In today's high-speed global competitive business set up, every organization is out to maximize its profits, enlarge its market share and over and above this, put a check on the ever increasing costs. 'Offshore outsourcing' has augmented due to the rising need for companies to reduce their operating costs in light of the current economic slowdown. But organizations have a number of concerns about outsourcing work to offshore locations. An alternative to offshore outsourcing that is rapidly gaining popularity is offshore insourcing. read more...