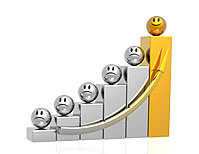 iKat Solutions Inc, is an Information Technology services company. And provides advanced information technology solutions, consulting services and software development.
iKat Solutions is built on a strong foundation of trust and sincerity with commitment to quality and services. As a rapidly growing Information Technology Services Company, we offer excellence through quality and affordable business solutions.
With our industry expertise, we understand that companies today require more than a skilled candidate; they reach for employees who are productive and exhibit a positive attitude, and have the ability to become a member of their team, and also who matches the culture and working atmosphere of the company.